Fiddlers Green Amphitheatre | Greenwood Village, Colorado
Get ready for the biggest tour of the summer! Weezer are joining forces with the Pixies for a huge 2018 North American tour, coming LIVE to the Fiddlers Green Amphitheatre on Tuesday 31st July!! No fan of either band will want to miss this amazing concert – don't delay, get your tickets to see Weezer and The Pixies NOW!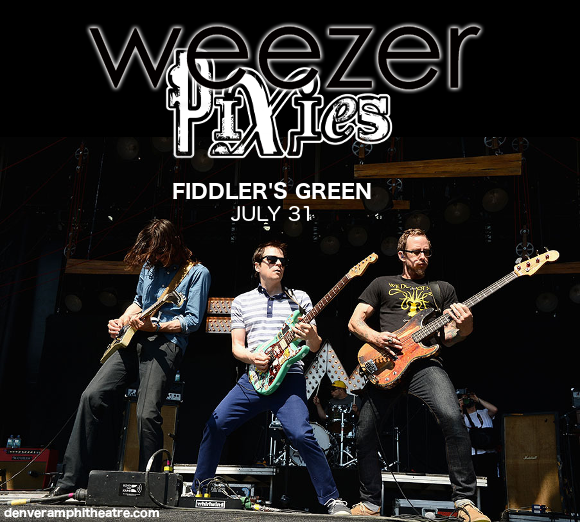 Weezer are no strangers to enormous touring schedules. Since they first formed in 1992, the band have diligently performed across the US and the rest of the world, with each show becoming better and better than the last! Now, they're teaming up with the Pixies, a band that had a huge influence on Weezer's sound – indeed, without whom Weezer might never have existed – to make up a truly mindblowing tour!
We can hardly wait to see what these two incredible rock bands have up their sleeves – can you? No? Then hurry and grab those tickets!!