Fiddlers Green Amphitheatre Seating Chart
The Fiddlers Green Amphitheatre can hold up to 18,000 people per event. There are 7,500 fixed seats you can purchase tickets for and a further 10,500 general lawn tickets available. The fixed seats provide a great view of the stage and get you right up close to the performers, where as the lawn area gives a much greater social side to the event. Wherever you decide to go, you'll be sure to enjoy the event. The image below shows the Fiddlers Green Amphitheatre seating chart. The color difference in the image above represents the price change on ticket prices. Yellow and red areas being the best seats and highest priced.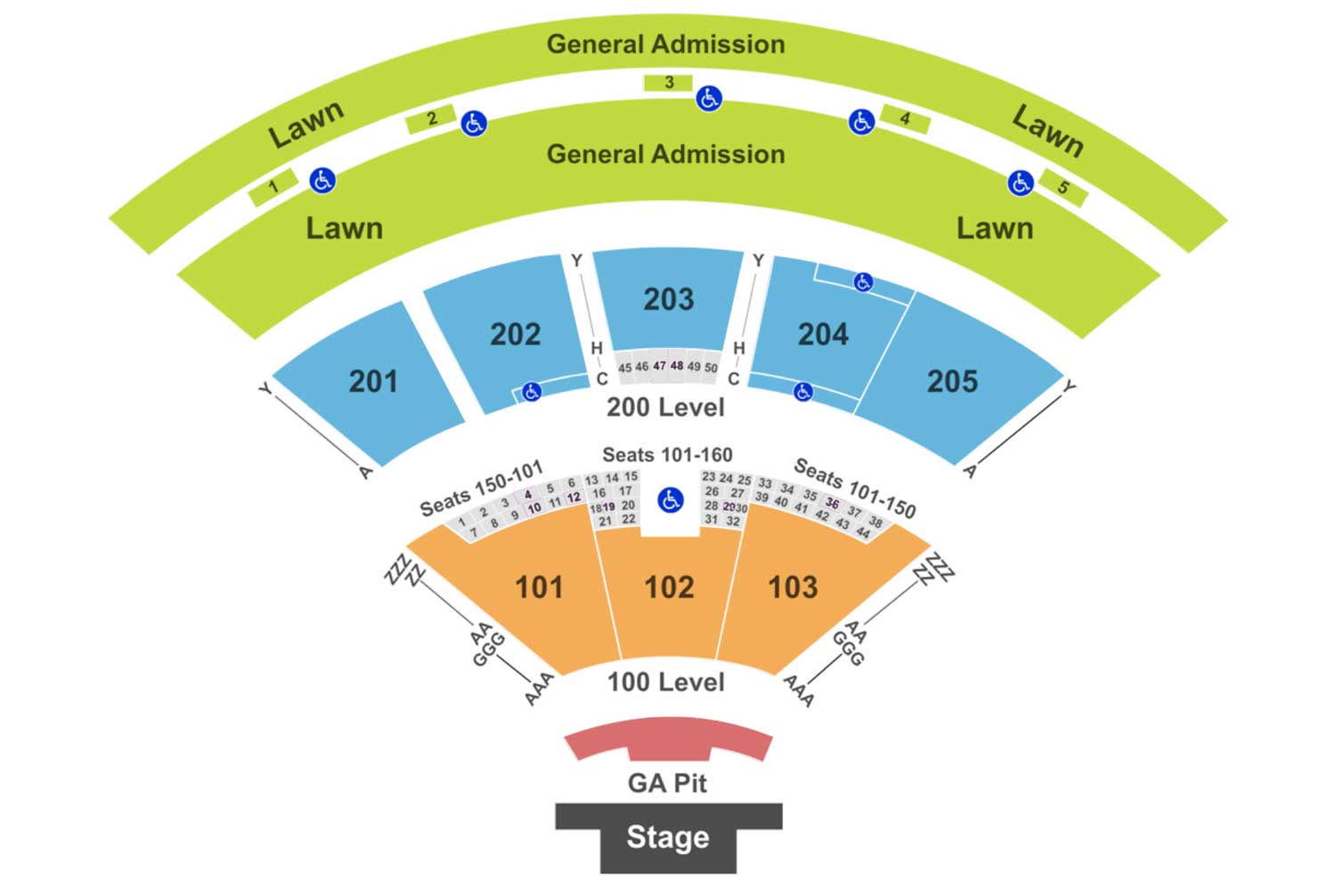 Reserved Seating
Fiddler's Green Amphitheatre has room for about 17,000 guests across multiple seating sections and levels. This includes approximately 7,000 reserved fixed-seats (that is always uncovered) as well as room for 10,000 guests on the lawn. If you want the best seating and want to see facial expressions from the band then try and order seats in section 102 or in the earlier rows of sections 101 and 103. If you want slightly softer volumes, then Section 202-204 are also popular.
Lawn Seating
The lawn offers a great view of the surrounding area and are popular with guests that want to relax with friends and family. Lawn tickets are all general admission.
Accessible Seating
Accessible seating at Fiddlers Green Amphitheatre is located in 101 & 103, at the top of section 102, in front of sections 202 & 204, and in the rear of sections 202 & 204 and throughout the lawn section.
For a full list of events, please see the Fiddlers Green Amphitheatre schedule.