Fiddlers Green Amphitheatre | Greenwood Village, Colorado
Prog rock fans, get excited, for the amazing Moody Blues are coming LIVE to the Fiddlers Green Amphitheatre on the Tuesday 20th June 2017! Tickets are on sale now and disappearing fast – don't delay in getting yours!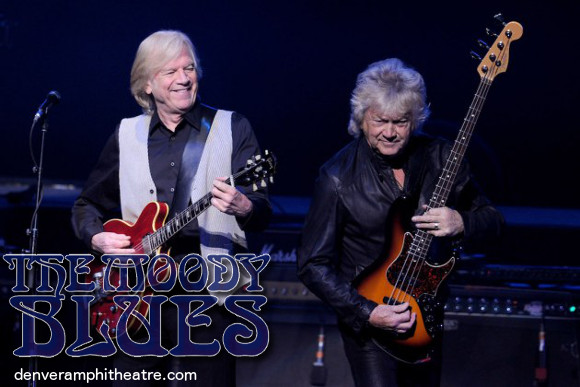 First formed as the Krew Cats in 1964 by Ray Thomas and Michael Pinder in Birmingham, England, they later they recruited singer-guitarist Denny Laine, drummer Graeme Edge, bassist Clint Warwick, and became The Moody Blues. Initially performing American blues covers, they were in high demand as a live performance act, but did not see major record sales until they changed tack, ditching the cover songs in favour of writing, recording and releasing all-original material. It was a good move – their concept album of 1967 "Days of Future Passed" in 1967, was certified Gold, reached No. 27 on the British LP chart, and in a few years time, reached third position on the Billboard 100!!
With its fusion of rock and classical, the album is considered one of the first in the progressive rock genre, and has received increased critical acclaim ever since its release. Spin magazine cited it as a classic of progressive rock, with Rolling Stone magazine including it in its essential albums of 1967 list in 2007. Live, the central trio of the band work closely with a full orchestra including woodwind and strings, as well as incorporating synthesised and electronic elements. The result is a lush soundscape that will transport you to another dimension!! Don't miss out on your chance to be a part of this incredible experience – get your tickets to see the Moody Blues TODAY.