Fiddlers Green Amphitheatre | Greenwood Village, Colorado
If you've lived through the '80s, you may consider yourself fortunate. The era was a melting pot for music innovations. The period brought fans the new diversified sound that combined pop music with punk, which is what we now call "New Wave." With this new trend came the influx of burgeoning bands and artists. Lucky for fans, the genre is alive and well, and events like Lost 80s Live allow listeners to relive the magnificence of this era. The concert series brings several iconic groups that made waves during the 80s, and they're here to tour North America one city at a time! On Saturday, 12th August 2023, Lost 80s Live will come to Greenwood Village, Colorado, for a one-night nostalgic spectacle! Fans can look forward to performances from the illustrious duo Wang Chung and the rare appearance of General Public, as well as performances by Missing Persons Naked Eyes, Stacey Q, Musical Youth, Animotion, and more! Tickets to this incredible throwback fest are now up for grabs. So you better hurry and score your tickets now before they're gone!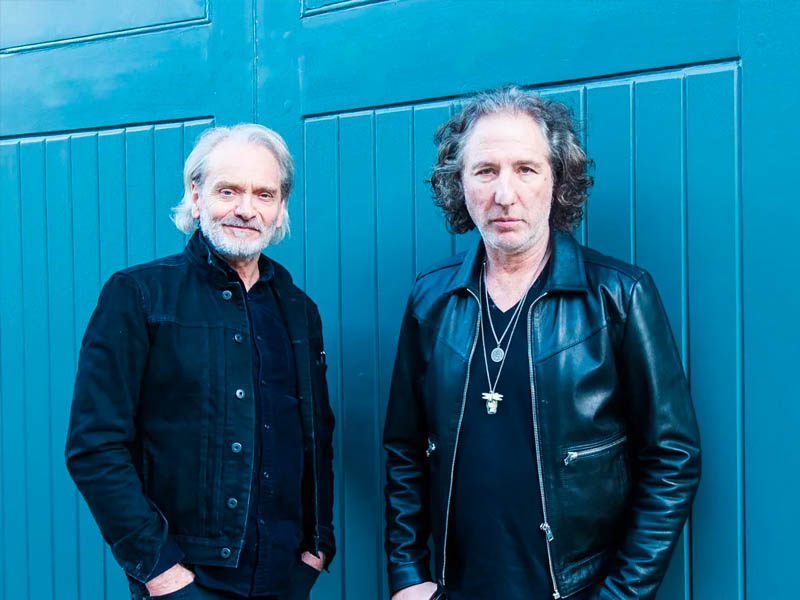 Lost 80s Live has been an ongoing concert series for the past 20 years. The organizers aim to bring back the magic of the 80s through high-energy bands that dominated the era with their hits. Each show, which usually features seven to eight performers, showcases various genres ranging from new wave to reggae, pop rock, punk, electronic music, and more.
Wang Chung is now a duo comprising Nick Feldman and Jack Hues. Formerly a trio, the group emerged in 1980 with Darren Costin and later recruited Dave Burnand. Wang Chung has released several incredible new-wave staples during their prime. Some of their more notable hits include "Don't Let Go," "Dance Hall Days," "Don't Be My Enemy," "Everybody Have Fun Tonight," and "Space Junk." The band has been a prolific force until the late '90s. In 1984, they achieved their phenomenal breakthrough upon releasing their second album, Points on the Curve. The record peaked at number 34 on the U.K. chart and number 30 on the U.S. Billboard 200. The album's moderate success was led by singles "Don't Be My Enemy," "Dance Hall Days," and "Don't Let Go" – all of which were written by Hues.
After their sophomore effort's success, Wang Chung followed up with their critically-acclaimed third effort, Mosaic. The career-defining record featured several hits, including the highly popular "Everybody Have Fun Tonight." The album later sold over 500,000 copies in the U.S., earning the band a gold certification.
Wang Chung entered a lengthy hiatus but eventually reunited in 1997. They released their compilation album, Everybody Wang Chung Tonight: Wang Chung's Greatest Hits, which features the new single "Space Junk." In the early 2000s, Feldman and Hues embarked on major tours, including the 80s Flashback Tour with Flock of Seagulls. Throughout the 2000s, they continued to perform live shows and release new music.
Speaking of hiatus, General Public has been under the radar for quite some time. This 2023, they make their phenomenal return to the stage for Lost 80s Live. The English new wave band has released several megahits during their heydays, including "Tenderness," "Never You," "Done That," and "I'll Take You There." The band may not be a grand commercial success, but their influence has kept them one of the most impactful British bands from the '80s.
Score tickets to Lost 80s Live at the Fiddlers Green Amphitheatre and catch Wang Chung and General Public, together with other sensational performers, such as the Missing Persons Naked Eyes, Stacey Q, Musical Youth, Animotion Shannon, Bow Wow Wow, and Kon Kan!