Fiddlers Green Amphitheatre | Greenwood Village, Colorado
It is indeed a Sweet Summer for Denver rock reggae fans this June 16 as three of the hottest acts in the genre will be gracing the iconic Fiddlers Green Amphitheatre. Catch the American reggae-rock bands Dirty Heads and Stick Figure unite for a show that will ultimately rock your core. The blend of island vibes, reggae, hip hop, and rock music of these bands will surely fill the famous Greenwood Village with excitement. The show will be co-headlined by the venerated hip-hop duo Atmosphere. The "Sunshine" hitmakers will join Dirty Heads and Stick Figure in welcoming summer with a bang. So secure your tickets today and let these incredible acts bring happiness to your dull Friday evening. Hit the "Get Tickets" link to purchase tickets quickly and safely.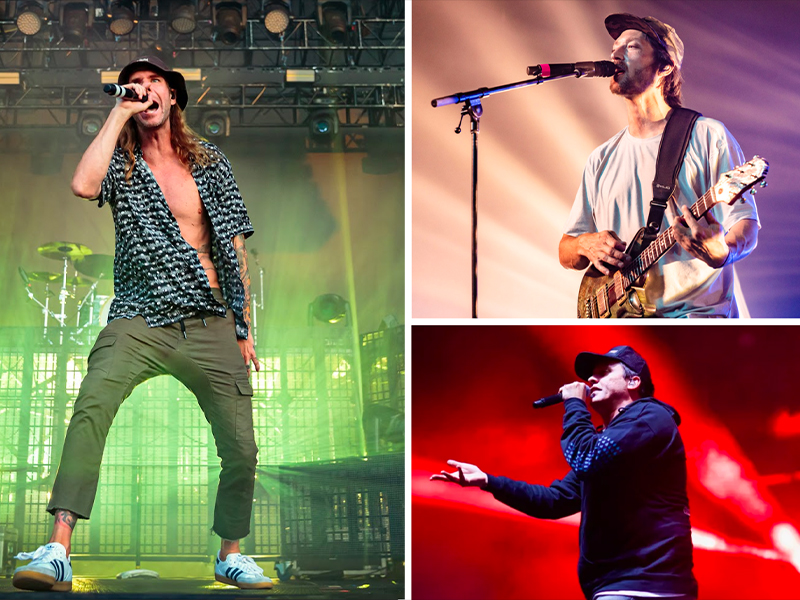 Based in Southern California, the American reggae and dub band Stick Figure has five members: Scott Woodruff, Kevin Bong, Kevin Offitzer, Tommy Suliman, and Johnny Cosmic. The band was pioneered in 2006 and was originally a one-man band of songwriter and producer Woodruff. Stick Figure released an album called "The Sound of My Addiction" in 2007, which was born out of instruments edited on top of each other, all played by multi-instrumentalist Scott Woodruff himself.
By 2012, after Woodruff's successful four albums with more than 14 tracks written independently, he organized a live band. The quartet will venture to perform iconic tours and release even more legendary reggae music together, bringing you hits like "Vacation" and "Dance All Night." By 2015, they released their 5th studio album, "Set In Stone," which peaked at a whopping #1 for 78 consecutive weeks on the Billboard Reggae Albums chart.
This year the band will be going on tour for their successful hit full-length album "Wisdom." This seventh studio album debuted at No. 1 on the Billboard Reggae Albums Chart and No. 6 on Billboard Independent Albums. The "Wisdom Summer Tour" will stop by Fiddler's Green Amphitheater, joined by reggae rock band Dirty Heads and hip-hop duo and star-mural holder of Minneapolis First Avenue, Atmosphere! Mark your calendars to catch these artists for an epic outdoor music fest experience.