Fiddlers Green Amphitheatre | Englewood, Colorado
Are you ready for one of the ultimate punk and post-grunge events of the year??? The legendary Blondie are teaming up with Garbage on a phenomenal North American tour that will see them performing at the Fiddlers Green Amphitheatre on Sunday 16th July 2017! Tickets are going to sell out VERY fast so don't delay – get your Blondie & Garbage tickets today!!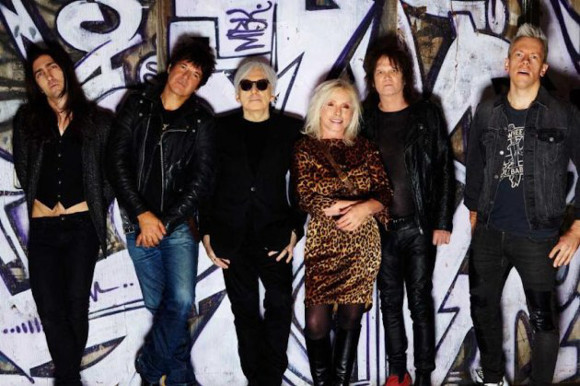 Founded by Debbie Harry and Chris Stein in 1974, Blondie are one of the most important pioneering acts in the American new wave and punk scene of the 1970s. Achieving multiple hit singles with "Call Me", "Rapture" and "Heart of Glass," Blondie became well-regarded for their fearless mix of musical styles, including disco, pop, rap, and reggae. Still going strong more than 40 years later, he band have just released their latest single "Fun," in anticipation of their upcoming full-length studio album "Pollinator."
In support are the electronic grunge act Garbage. Formed in 1993 by British singer Shirley Manson with American musicians, multi-instrumentalist Duke Erikson, guitarist Steve Marker, and Butch Vig on drums, Garbage's debut album, "Garbage," was a huge critical and commercial success, selling well over 4 million copies worldwide and receiving massive praise for its highly experimental nature. Addicted to Noise described the sound of the record as "akin to a Jackson Pollock painting, thick layers upon layers of sound that have been stripped down, torn apart, pasted together and then stripped again, until the result is a dizzying soundscape that reveals fresh nuances upon repeated listening."
Don't miss out on your chance to catch these two highly eclectic, female-fronted rock acts live – get tickets while you can!!