Fiddlers Green Amphitheatre | Greenwood Village, Colorado
Snoop Dogg, Future, Kevin Gates & Tory Lanez comes to Fiddlers Green Amphitheatre on Wednesday 20th April 2016
One of the most recognizable names, symbols, voices, music, and faces belong to none other than the iconic Snoop Dogg. He huffs, puffs, and can blow your mind with his ultra-smooth and melodic rhymes. He may sometimes whiff an air of controversy, but beyond that, his music has solidified his staying power and reputation. Without a doubt, he is one indestructible force in the realm of rap and hiphop.
His most loyal 'homies' are now wagging their tails, giddy over the news that a Snoop Dogg concert is just around the corner. And yes, the dogs are out on the run for those in-demand tickets. Now go fetch yourself a ticket, and don't miss out on the action!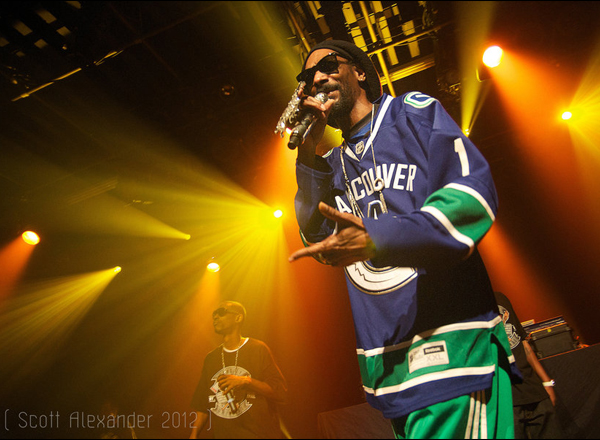 Starting way back in 1992, Snoop Dogg has been scoring hit after hit after hit. "What's My Name," "Gin and Juice," "Snoop's Upside Ya Head," "Still a G Thang," "Woof," "Lay Low," "Do U Wanna Roll," "Beautiful," "Drop It Like It's Hot," "Signs," "That's That Shit," "Sexual Eruption," and "Young, Wild & Free," are just some of barrage of hit songs under his name. With this, he has put the West Coast on the map of the rap and hip hop music scene. This multi-platinum seller has sold over 35 million albums during the course of his career.
Snoop Dogg has also been in the spotlight for his other ventures apart from music. He starred in numerous films which include The Wash (with Dr. Dre) and the horror film Bones. He also co-starred with rapper Wiz Khalifa in the 2012 movie Mac and Devin Go to High School . He also did cameo and supporting roles in blockbuster movies Half Baked, Training Day, Starsky & Hutch, and Brüno. He also appeared on TV shows and TV commercials.
As part of his colorful career adventures, Snoop Dogg also took on a new moniker —Snoop Lion, to signify his conversion to the Rastafari movement, which was marked by the release of his reggae album, 'Reincarnated'.