Fiddlers Green Amphitheatre | Greenwood Village, Colorado
LISTEN UP, There is a tour that is going to happen, and you really need to be part of it. Can you guess who it is? YES, you can, because you're a real fan, it's MuDvAyNe's PSYCHOTHERAPY SESSIONS, and it is going to be one helluva party for anyone attending. With a massive 26-City Trek planned, the whole nation will get a chance to ROCK out with these legendary performers. Known for some of the most awesome genre defining music and a flair for the dramatic, you can expect to have your breath taken away when the tour finally stops at Fiddlers Green Amphitheatre on August 26, 2023. Now all you have to do is grab your tickets, which is super-duper easy, just look up and find the "GET TICKETS" button. Click it and follow the simple instructions for what will be one of the best concerts you ever attend.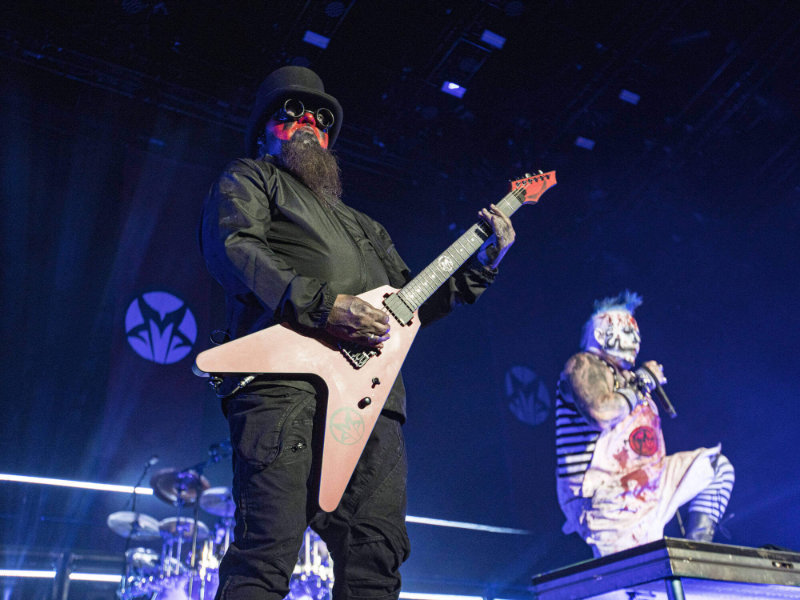 Mudvayne brings an extremely unique style to the stage that is unmatched in the industry today, and fans have been waiting patiently for them to headline a tour since 2009. Luckily, "The 26-City Psychotherapy Sessions" Tour is going to happen, and it also comes after these ROCK LEGENDS received critical acclaim for their performance on the recent Freaks on Parade tour.
Mudvayne has been entertaining fans since the mid-90s and are adored by followers for their one-of-a-kind brand of music, eye-catching stage outfits, and electrifying shows.
With the release of their debut album, L.D. 50, in 2000, they entered the mainstream. The album topped the Heatseekers chart and peaked at number 85 on the Billboard 200. That album gave the world, hit anthems such as Death Blooms and Dig. It's hard to believe these masterpieces are over 20 years old and yet sound so fresh. They followed up L.D. 50 with the albums The End of All Things to Come (2002), Lost and Found (2005), The New Game (2008), and Mudvayne (2009). Which has gone on to help the band sell over 6 million records, get nominated for a Grammy, as well as take home an MTV Music Award for Dig.
Their sounds are a combination of prog rock, heavy metal, and alt metal mixed up to create something truly fresh, and that is why they deserve to be right up there with the best of the best.
This is the first time that Mudvayne is the headliner on tour since 2009, and joining them on this tour will be special guests in the form of Coal Chamber, GWAR, Nonpoint, and Butcher Babies as support. That is why everything about this trek is so highly anticipated, and people are queuing up to secure their places.
So there you have it. Now that you know how good Mudvayne are and why this tour is going to be so good, all you have to do is secure your spot, which you can do on this website, right HERE and NOW. Don't delay!!!