Fiddlers Green Amphitheatre | Greenwood Village, Colorado
This is going to get loud, one of grunge music's founding bands, Alice In Chains, teams up with the hard rocking Breaking Benjamin for a co-headline tour to make millennials weep. Both bands crash through Fiddlers Green Amphitheatre on Saturday, August 27th 2022, and they bring along the hard rocking poms, Bush to liven up the early evening and get you all warmed up. So, if you think you're hard enough, and if you think you can survive a 90s rock night, then get your tickets here. Alice In Chains will be playing hits from their back catalog, and Breaking Benjamin will be rocking out to their latest album, Aurora.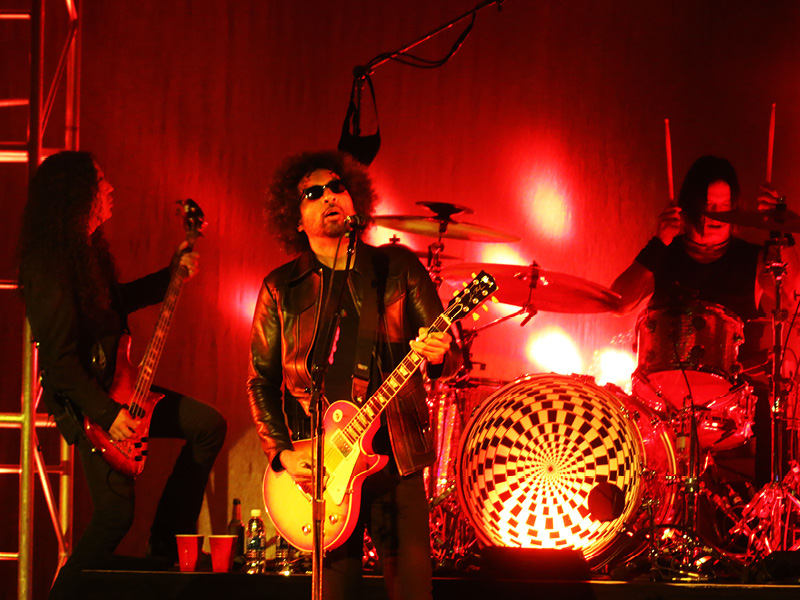 "We're looking forward to finally hitting the road again this summer," enthuses AIC's Sean Kinney. "It's been too long, and we can't wait to get outdoors and share a night of music with our fans again." Breaking Benjamin's Ben Burnley continues: "We are so extremely excited to be hitting the road with Alice In Chains and Bush. It's such an honor to share the stage with such amazing bands that we grew up listening to and have influenced us so very much! We can't wait to see you all out there!!"
Formed in 1987, Alice in Chains, currently is guitarist and vocalist Jerry Cantrell and drummer Sean Kinney, they are joined by bassist Mike Inez, and co-lead vocalist and rhythm guitarist William DuVall. This year, the band celebrate the 30th anniversary of their landmark 1992 sophomore album, Dirt, which charted at number 6 on the Billboard 200, and was nominated for a Best Rock Performance Grammy Award.
Formed in 1999, Breaking Benjamin is lead singer, songwriter and guitarist Benjamin Burnley, bassist and backing vocalist Aaron Bruch, guitarist and backing vocalist Keith Wallen, guitarist Jasen Rauch, and drummer Shaun Foist. Aurora, the brand-new album appeared at number 1 on both the Billboard Top Rock Album and Hard Rock Album Charts, it is an acoustic album and features reimagined versions of the group's biggest hits. The album includes guest appearances from Lacey Sturm, Michael Barnes of Red, Adam Gontier of Saint Asonia, and Spencer Chamberlain of Underoath.