Fiddlers Green Amphitheatre | Englewood, Colorado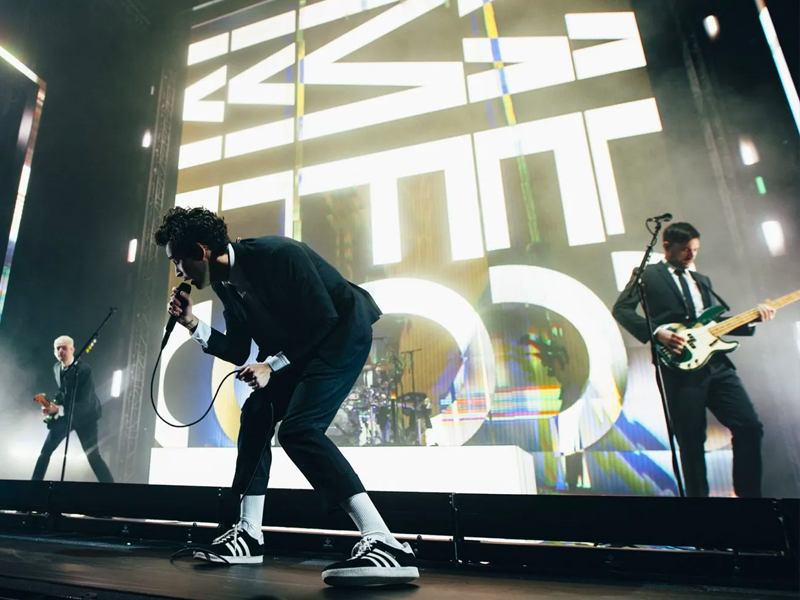 An electrifying night of indie rock! That is what you can expect this October 7 as you attend the concert of the one and only The 1975 at the Fiddler's Green Amphitheatre. Yes. You are reading that right! The English pop-rock band has added new events to their 2023 tour, and they will be sporting their always sold-out live performance in the famous Englewood, Colorado venue. Sing and dance to "Chocolate," "The Sound," "Somebody Else," "You," and many other hits under the Colorado skies on this highly anticipated Saturday evening. If you have yet to see the band perform live, you have clearly missed seeing a one-of-a-kind live performance. Known for their eclectic sounds that embellish elements of pop, EDM, and R&B to their indie rock tunes, The 1975 will make you groove all night long. Don't miss the chance to hear the Matthew Timothy Healy-led band perform their newest songs from their latest album, "Being Funny in a Foreign Language." Tickets are now on sale, and you can grab yours here. Click the "Get Tickets" link for a reservation.
The 1975 has formulated a style of pop rock, which many consider the best currently in the genre. The British band's transformative artistry blends banger dance-rock beats, sophisticated rock-leaning melodies, and pop undertones. All of these attributes have been their ace in the music scene. In only several years, they have brought the freshest, most youthful, and high-spirited music, which many love. Their influences include Talking Heads, My Bloody Valentine, Ride, and Michael Jackson.
The band's formation goes back to 2002 when Matty Healy formed a friendship with Ross MacDonald, Adam Hann, and George Daniel. They studied at Wilmslow High School and wanted to create a teenage band. Their first gigs comprised punk rock covers. For years, they changed their name multiple times. They once named themselves Forever Drawing Six, Bigsleep, and Drive Like I Do before settling in The 1975 in 2012.
After years of gigs, the group created an album in 2012. Before releasing it, they put out four EPs and toured to acquire as much traction as possible to support the debut album's release. They received positive acclaim and topped the UK Albums Chart when it came out. Their strategies worked well; they already had a large following before their sophomore album came out. When "I Like It When You Sleep, for You Are So Beautiful Yet So Unaware of It" went public in 2016, it received buzz internationally. For the second time, they have a top album on the UK Albums Chart. They also topped the US Billboard 200. In 2018, their follow-up, "A Brief Inquiry into Online Relationships," took the world by storm. It was heavily experimental, it was risky, but their effort paid off when they received the coveted "universal acclaim" praise from critics. "Notes on a Conditional Form," a maximalist experimental album, followed in 2020. The album was a genius production by many critics. Their most recent album, "Being Funny in a Foreign Language," became their second album to receive "universal acclaim."
The 1975 will be commencing their "Still... At Their Very Best Tour" this year. Witness their live performance at the Fiddlers Green Amphitheatre on Saturday, October 7. Get tickets as early as you can before they are sold out!