Fiddlers Green Amphitheatre | Englewood, Colorado
Are you down for a night of nostalgic 80's music and quality performances that will take you back to the era of cotton-candy hair, spandex, ripped jeans, synthesizers and leg warmers? Well, you are in for a treat as the famous Lost 80's Live will be coming to Fiddler's Green Amphitheatre, Colorado, on Saturday, August 13, 2022. Join mom and dad in witnessing the "old but gold" performances of '80s most notable performers like A Flock of Seagulls, Wang Chung, The English Beat, Stacey Q, Men Without Hats and many more. Prepare for a night of greatest hits music from artists who stood the test of time. Book your tickets now, and let us all get lost in the nostalgia of the 80s. Catch Lost 80's Live at Fiddler's Green Amphitheatre. See you there!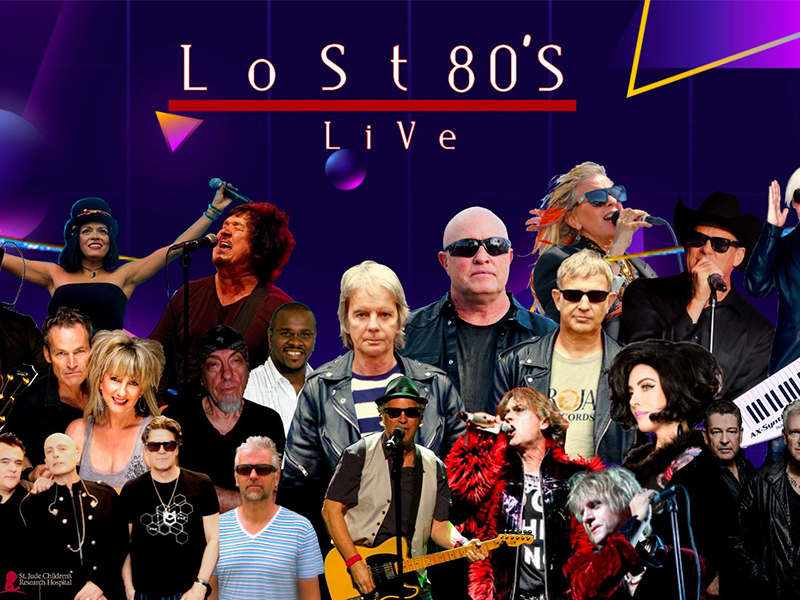 Lost 80's Live is a collection of musical artists from the 1980s era that perform a live concert. The concert usually consists of 7 to 9 bands that span the music genres of new wave, synthpop, rock, pop and electronic music — the ones that are popular during that time. The lineup, however, changes from time to time. Thus, this gives the audience an opportunity to witness a variety of acts performing live on one stage.
In its 2022 Fiddler's Green show, the performers include The English Beat, Men Without Hats, Missing Persons, Stacey Q, Musical Youth, Animotion, Dramarama and Tommy Tutone.
The English bands A Flock of Seagulls and Wang Chung will headline the event, which is expected to draw both older and younger concertgoers. A Flock of Seagulls is a Grammy award-winning English new wave band formed in 1979 and has released more than 30 combined studio and live albums. Wang Chung, on the other hand, is also a new wave band formed in London in 1980 who gained commercial success in the US during the late 80s. Their most famous album Mosaic spun off their biggest hits, "Everybody Have Fun Tonight" and "Let's Go!" With these fantastic bands still around to give us great music, we could only be awed at the dedication they put into their artistry. So let's show support to them by securing our tickets and reserving the best seat in the house! See you at the Fiddler's Green Amphitheatre!