Fiddlers Green Amphitheatre | Greenwood Village, Colorado
Heaven Isn't So Far Away this September 23 at the Fiddlers Green Amphitheatre because the heavenly, sooting country voice of the "Small Town USA" hitmaker Justin Moore will echo loudly in the walls of the famous Colorado venue. Join hundreds of fans as you sing along to Moore's famous hits on a night filled with a perfect blend of Southern rock, traditional country, and outlaw country tunes. Whether you are a fan of Moore's classic hits, such as "If Heaven Wasn't So Far Away" and "Somebody Else Will," or you are more enthralled by his newer songs like "You, Me, And Whiskey" and Stray Dogs," attending this concert will show your love for the Academy of Country Music awardee. Get your tickets today and prepare to sing, dance, and party with one of country music's most genuine stars. September 23 may be months away, but be sure to reserve your tickets as early as today. While waiting to meet Justin Moore in person, check out his new album "Stray Dogs," and double your excitement to see his show!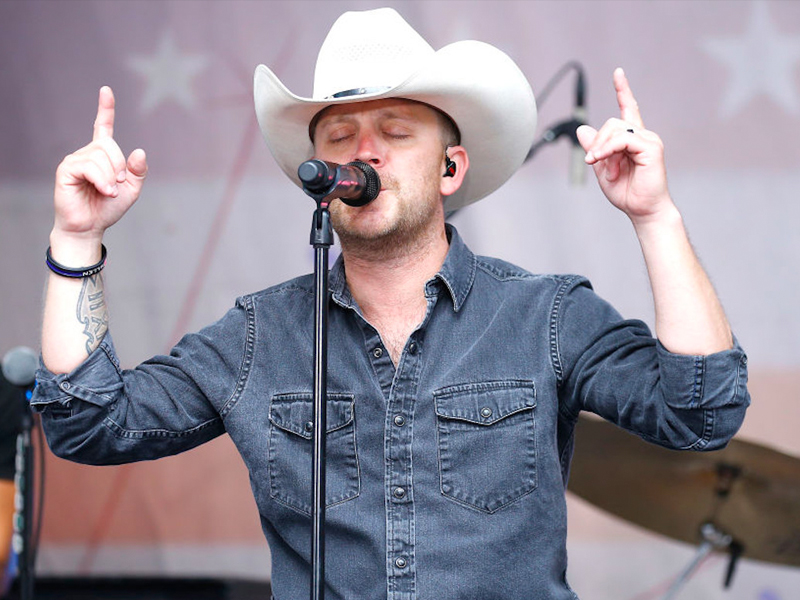 Great storytelling, skilled musicianship, high-energy performance, and fan-favorite hit songs. These are what one can expect from a Justin Moore concert. As one of the country artists famous for infusing rock and pop into traditional country sound, Justin Moore is a household name among solid country music lovers.
His name may not be as big as the likes of Luke Bryan, Kenny Chesney, and Blake Shelton, but Moore has won the hearts of many followers with his deep, rich country tone characterized by his slight twang that gives both classic and fresh feels. Songs like "We Didn't Have Much," "If Heaven Wasn't So Far Away," and "You, Me, And Whiskey," to name a few, showcased his vocal prowess and proved that he is as great as other hitmakers in the genre.
Moore debuted in 2009 with a self-titled album that instantly swept the country music scene. The album peaked at #3 in the Billboard Top Country Albums and #10 in the US Billboard 200, a feat every new artist would die to achieve. The album's singles "Small Town USA" and "Backwoods" became massive hits for the country newcomer, both reaching the #1 and #6 spots on the US Country charts, respectively. With over a million units sold in the United States alone, the album is certified platinum and is undoubtedly a success for Justin Moore.
Over the years, Moore has proven himself to be a formidable force in the country music scene. He was able to release several albums with much success comparable to his debut album: "Outlaws Like Me" (2011), "Off the Beaten Path" (2013), "Kinda Don't Care" (2016), "Late Nights and Longnecks" (2019), and "Straight Outta the Country" (2021).
Aside from his album sales and his hit songs, Justin Moore also boasts several awards and nominations under his belt. In 2011, he won Mainstream Inspirational Country Song Award and Inspirational Video Award for the song "If Heaven Wasn't So Far Away." He also won the Academy of Country Music Awards' New Artist of the Year in 2014.
This year, the 39-year-old country singer released his seventh album, "Stray Dogs." The 8-track album also features song collaborations with Riley Green and Priscilla Block. With the title track making waves in country radio and in streaming services, the album is sure to be a massive success. To promote the said album, the country star is set to embark on a US tour this spring and summer of 2023.
Catch Justin Moore this September 23 as he concludes his tour at Englewood, Colorado's Fiddlers Green Amphitheatre. Tickets for this highly-anticipated show are now on sale, and you can secure yours here by hitting the "Get Tickets" link. Get yours now before they run out.