Fiddlers Green Amphitheatre | Englewood, Colorado
This summer, legendary singer-songwriter James Taylor hits the road with his All-Star Band on a 21-city trek across the United States. Fans in Colorado are in for an exciting season because the six-time Grammy Award winner will make a stop in Greenwood Village to perform at the Fiddlers Green Amphitheatre on Tuesday, 19th July 2022! Let James Taylor serenade you with his biggest and most beloved songs, such as "You've Got a Friend," "How Sweet It Is (To Bell Loved By You)," and "Fire and Rain." Fans can also expect Taylor's setlist to be jam-packed with other hits and fan favorites from his 17 albums. Get your tickets now and witness this legendary artist perform his timeless songs live at the Fiddlers Green Amphitheatre!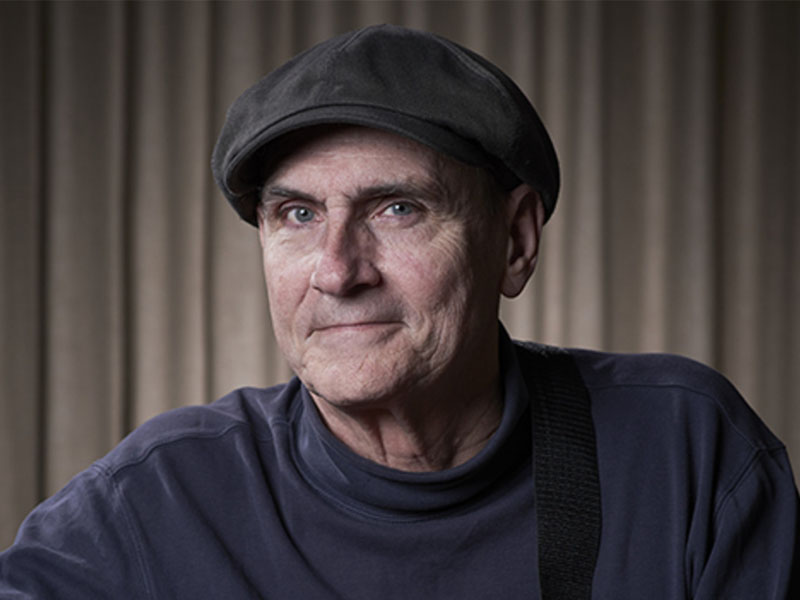 James Taylor is one of the top-selling artists of all time. The award-winning singer has sold over 100 million albums throughout his five-decade career. He has earned six Grammy Awards for his singles, "You've Got a Friend," "Handyman," "Don't Let Me Be Lonely Tonight," and "How's the World Treating You," performed with Alisson Kraus. His 14th and twentieth studio albums, Hourglass and American Standard, have also won Grammy Awards for Best Pop Album in 1998 and Best Traditional Pop Vocal Album in 2021. Moreover, the Recording Academy honored Taylor with the prestigious Grammy Award for Person of the Year in 2006. Other renowned artists who have received this honor include Carole King, Jackson Browne, Bruce Springsteen, David Crossby, Sting, Bonnie Raitt, and six other artists. Another one of Taylor's most notable accolades is his induction into the Rock and Roll Hall of Fame in 2000. He was inducted by Sir Paul McCartney. According to the Rock Hall, "James Taylor delivered tales of a tortured soul in a rich, mellow tenor. His confessional singer-songwriter style paved the way for the likes of Joni Mitchell and Crosby, Stills and Nash."
Indeed, James Taylor has numerous incredible accolades, but his biggest accomplishment is how he has touched the hearts of millions of fans worldwide through his songs. His biggest hit, "You've Got a Friend," peaked at number 1 on the Billboard Hot 100 chart. The song, which Carole King initially performed, was written in response to a line in Taylor's "Fire and Rain" where the lyrics mentioned, "I've seen lonely times when I could not find a friend."
Get your tickets now to see James Taylor and his All-Star Band perform at the Fiddlers Green Amphitheatre on Tuesday 19th July 2022!