Fiddlers Green Amphitheatre | Greenwood Village, Colorado
One jam-packed Saturday concert night awaits you this summer at Fiddler's Green Amphitheatre as the Grammy award-winning country duo Osborne Brothers bring their headlining tour to Greenwood Village, Colorado. Joining the line-up are rising stars Niko Moon, Kameron Marlowe, Hailey Whitters, and Randall King. The duo might have named their tour "We Are Not For Everyone," but the fun and excitement for this show are definitely for everyone. Whether you are not an avid fan of country and Americana tunes, you can still celebrate with the rest of the concertgoers. After all, Fiddler's Green Amphitheatre's open outdoor atmosphere is perfect for meeting new people. Don't miss out on the fun. Get your tickets now!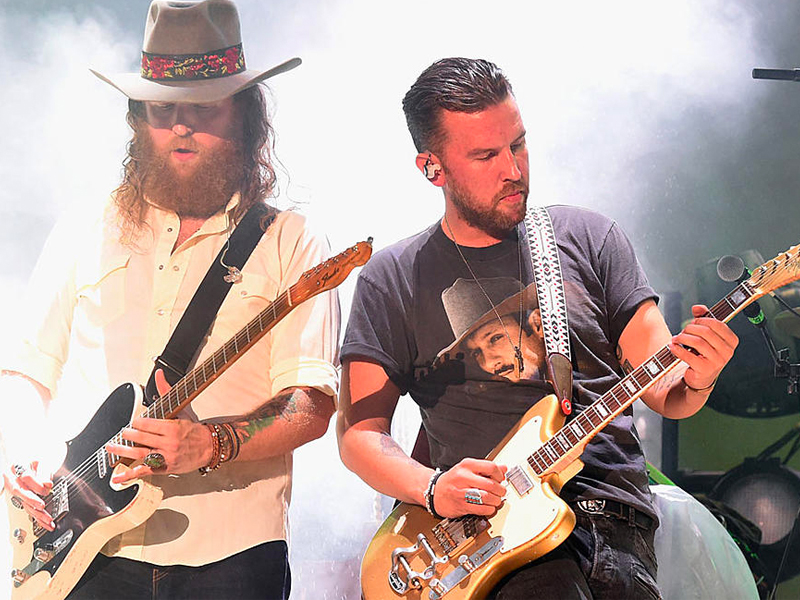 The Brothers Osbornes' career in recent years is marked by numerous landmarks. They're one of this generation's most popular country acts, thanks to their several chart-topping hits, five CMA Awards, and six ACM Awards. Each of their three albums—"Pawn Shop" (2016), "Port Saint Joe" (2018), and "Skeletons" (2020)—has its own unique sound and is absolutely wonderful.
Winning the coveted Grammy award for "Best Country Duo" for their song "Younger Me" cements the duo's place in the country music scene. The song was inspired by lead singer TJ Osborne's coming out as gay in 2021. Fans demanded the song's release in an effort to show their appreciation for the lead singer. Thus, a new era for Brothers Osborne has been born. This time, their music is more of a celebration of their development, individuality, and authenticity. And what's a more fitting way to celebrate than a massive tour, right?
Dubbed "We're Not for Everyone Tour," the series of shows made its round in 2022, selling out stadiums and amphitheaters all over the country. The tour supported their 2020 album "Skeletons." The record is something the brothers are proud of. "If you really want to get to know us, this is the record to do it," says John Osborne.
This year, fans can still get hold of the tour's excitement as the duo is slated to perform in select cities this summer. The pair will headline a summer concert at Fiddler's Green Amphitheatre this July 1, 2023. If you want to hear the most recent songs from their album, like "I'm Not For Everyone," "All Night," "Old Man's Boots," "Back on the Bottle," and many others, this is definitely the show to go to.
The line-up includes rising artists Niko Moon, Kameron Marlowe, Hailey Whitters, and Randall King. Plan your summer ahead and make this one of your summer's highlights. Order your tickets here by clicking the "Get Tickets" link.