Fiddlers Green Amphitheatre | Englewood, Colorado
This 2022, the Boyz II Men are back on tour, and they're performing their catalog of timeless R&B tracks that made our '90s memorable. The 24-date tour will bring the trio to major cities in the U.S., including Greenwood Village, Colorado! On Friday, 22nd July 2022, the Boyz II Men are performing at the Fiddlers Green Amphitheatre with Colorado's musical pride, the Colorado Symphony. Hear their iconic hits and fan favorites with an incredible orchestral accompaniment by the Colorado Symphony. If you're a fan of Boyz II Men's hit songs, you will be thrilled to hear them in this masterfully rearranged, orchestral version! Get your tickets now to experience this once-in-lifetime event!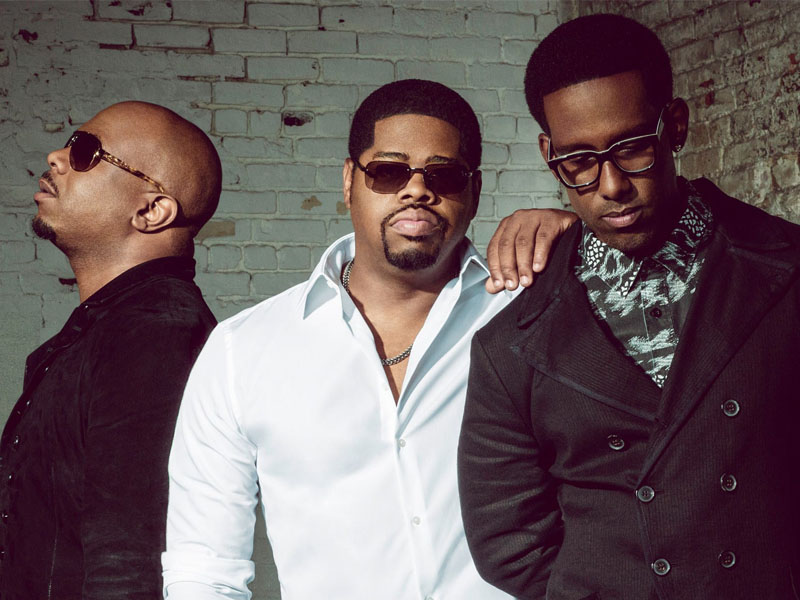 If you loved '90s R&B, chances are you went through the Boyz II Men fanatic phase. The R&B trio is responsible for the colossal hits "End of the Road," "One Sweet Day," with Mariah Carey, "On Bended Knee," "I'll Make Love To You, and "Motownphilly." During their prime, their songs can be heard all over the radio and on TV. Their incredible distinct voices, penchant for acapella, and appealing music led to their massive success. The harmonious blend of their voices over hip-hop beats also helped their genre crossover into the mainstream.
The Boyz II Men have sold over 34 million records worldwide. Many of their albums had earned multiple platinum and gold certifications in the U.S. Their 1992 hit, "End of the Road," set the record for staying at number 1 on the Billboard Hot 100 for 13 weeks. This record was later broken by their later releases, such as "I'll Make Love To You" and "One Sweet Day." The former stayed on the top for 14 weeks, while the latter stayed for 16 weeks.
Boyz II Men have earned numerous accomplishments, including four Grammy Awards, three Billboard Music Awards, and nine American Music Awards. In 2012, Boyz II Men was given a star on the Hollywood Walk of Fame. Boyz II Men was originally a quartet composed of Nathan Morris, Wanya Morris, Shawn Stockman, and Michael McCary. McCary had to leave the group in 2003 due to health reasons. Today, Boyz II Men performs as a trio and tours around the world, performing their timeless hits, as well as tracks from their newer albums.
Patrons can now score tickets to see Boyz II Men with the Colorado Symphony at the Fiddlers Green Amphitheatre on Friday 22nd July 2022!