Fiddlers Green Amphitheatre Information
Situated in Greenwood Village, Colorado, Fiddlers Green Amphitheatre has a seating capacity of 18,000, which makes it the largest outdoor amphitheatre in Denver metropolitan area. Out of the 18,000 seats, 7,500 are fixed seats and the rest are in the lawn section and fall under the general admission category. Owned by Museum of Outdoor Arts this theatre is open for shows from September to May every year. The theatre is nestled amongst office buildings in Greenwood Plaza which is near the Denver Technological Center.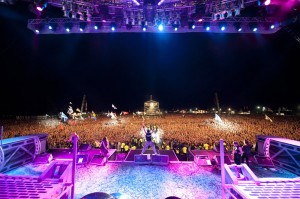 The amphitheatre was opened in 1998 under the name of Fiddler's Green amphitheatre and Dan Fogelberg presented the opening performance. The theatre was then renamed Coors Amphitheatre and it was operating under an exclusive license with House of Blues. It was then sold to its new operator Live Nation. Under the new contract the name of the amphitheatre was again changed to Fiddler's Green Amphitheatre and then to Comfort Dental Amphitheatre. Some popular artists have performed at this theatre such as Maroon 5, John Mayer, Counting Crows, Van Halen and more. Recently being called Comfort Dental Amphitheatre, the venue changed names again to Fiddlers Green Amphitheatre in 2013.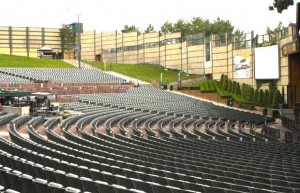 This amphitheatre was actually started off as an earth sculpture and was intended to be a place where people working in the vicinity of the theatre could take a break during lunchtime for lunchtime concert series. However this venue underwent a lot of changes and walls and seats were installed later to make it the amphitheatre that is there today.
At Comfort Dental Amphitheatre other amenities such as restrooms, telephones, concession areas as well as drinking fountains are available and accessible easily. Support, guide as well as hearing dogs are allowed.
For a list of rules and further info ont he venue please see Fiddlers Green Amphitheatre Rules