Fiddlers Green Amphitheatre | Englewood, Colorado
Fans of blue-eyed soul, get ready to see one of the biggest acts in the world!! Treat yourself with tickets to the show of the year: Hall and Oates & Tears For Fears are performing LIVE at the Fiddlers Green Amphitheatre on Saturday 15th July 2017! Get your tickets now for this incredible show, but hurry – they won't last long!!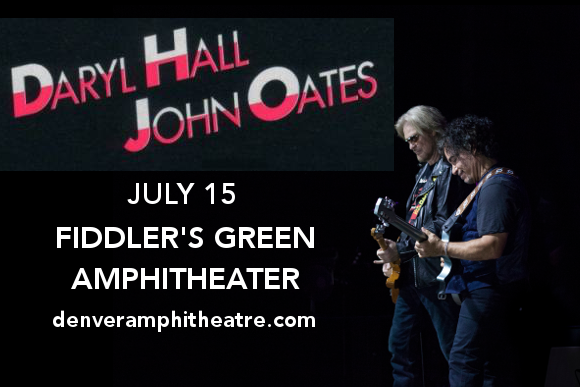 Meeting by a chance encounter whilst taking the same elevator, Daryl Franklin Hohl and John William Oates discovered they were interested in the same music and attended the same university. They went on to become friends, but did not start working together seriously until 1972.
Due to their diverse musical influences, the duo initially had trouble defining their sound, and so didn't find much success with their early albums. However, their first release after switching to a new record label, "Daryl Hall & John Oates" was a massive success, containing the ballad "Sara Smile". From there, Hall and Oates went on to have a series of hit songs, with the song "Rich Girl" becoming their first number 1.
With estimated sales of over 40 million records worldwide, Hall & Oates are the third-best-selling musical duo of all time, and they have been listed by Billboard magazine as the most successful duo of the rock era over The Everly Brothers. In 2003, Hall and Oates were inducted into the Songwriters Hall of Fame.
What are you waiting for?? Don't miss your chance to catch these legendary songwriters live – get your tickets to see Hall And Oates TODAY!!