Fiddlers Green Amphitheatre | Englewood, Colorado
It's been a while since the Dixie Chicks have been on the touring circuit, but with their rich three-part harmonies, powerful lyrics and history of award-winning songs and albums (the Chicks have won 13 Grammy Awards over the years), there's no doubt they will be as capitvating as ever on their DCX MMXVI Tour! The country trio head to Fiddlers Green Amphitheatre on Thursday 1st September for a night to remember!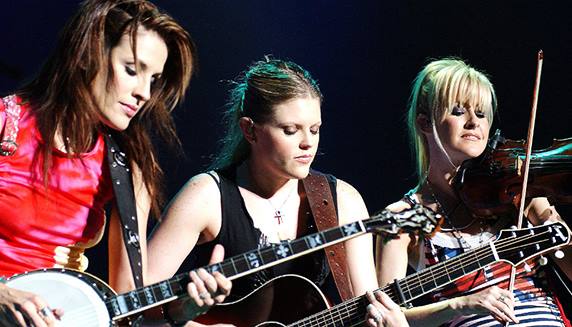 Formed in Dallas, Texas in 1989 as a Western-themed bluegrass four-piece, the Dixie Chicks went on to become one of the most popular acts in contemporary country music, and the highest-selling female group in America. Their commercial and mainstream success came with the release of their debut album, 1998's Wide Open Spaces. The Dixie Chicks distanced themselves from country's traditional music stylings and conservative political boundaries as their career progressed, but although their outspoken beliefs effected sales for a while, the Dixie Chicks continued to be a compelling band in concert and on record, boasting three-part harmonies and an instrumental prowess that was virtually unparalleled among similar groups. To date, Dixie Chicks have won 13 Grammy Awards, including five in 2007 for Taking the Long Way – which received the Grammy Award for Album of the Year – and "Not Ready to Make Nice", a single from that album.